Our Services
Web & App Development
At Pixel Programming, we specialize in creating modern and strategically designed websites that leave your visitors with a strong and positive first impression. Depending on your business, creating a mobile app could be a great addition to a website. Keep reading to learn more about the development services we offer.
Need a Website or an App? We've Got You Covered! 
Web Developments
We develop all kinds of websites for different businesses. Let us help build yours!
Learn More
There's never been a better time to do business online. The internet has changed the world and the way businesses operate. Having a modern and responsive website builds trust between you and your consumers. It also provides better access to your products and services.
We specialize in creating websites for various types of businesses. Whether you want to sell products online (e-commerce), offer a way for your customers to book appointments through your site, or simply want to showcase your brand, we can create a solution for you. The easier you make it for your customers to access your services, the more conversions you are likely to get.
All of the websites we create are fast-loading, responsive, and user friendly. We test our products on numerous devices to make sure your users have a smooth experience, no matter what device they use to access your website.
We would love to hear about your business and offer you the best solution possible. Get in touch to get started, we'll make it easy and fun!
App Development
Do you think your business model would benefit from having an app? Let us create the app you want.
Learn More
Apps offer unique features that can enhance your customers' experience. They are typically faster and simpler to use than websites because they take better advantage of the device's resources. You can make use of push notifications to remind your clients about certain tasks, provide them with updates, and promote your services. Depending on the type of business you have, an app could make it significantly more convenient to access your products/services in comparison to a website.
Your app can provide an additional income stream by utilizing monetization. We can implement Google AdMob if you want to generate revenue by displaying ads in your app. We can also set up in-app purchases and in-app payments so you can sell premium content and products through your app.
We use Flutter to create most of our apps. Flutter uses the Dart programming language, which is developed and maintained by Google. With Flutter you can have a single codebase for both your iOS and Android apps. This reduces the coding time and maintenance of your app. Flutter is lightning fast and allows control over every pixel on the screen. That's why at Pixel Programming we're confident we can build and maintain a solution for you that will take your business to new heights.
Get in touch to see how our development team can help you materialize your vision!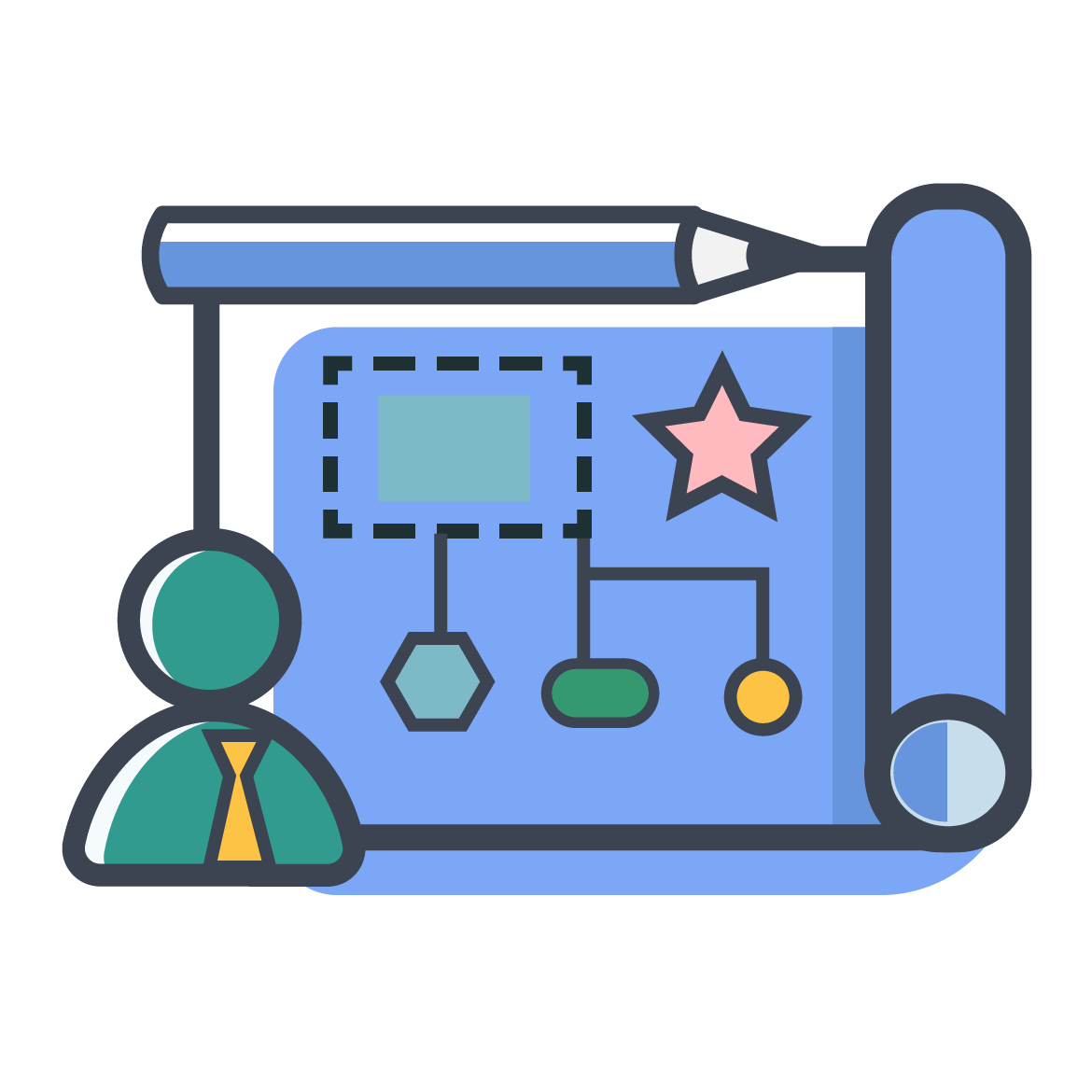 Design and Planning
We'll design an appropriate layout for your business with the right colors and graphics to make it unique and commanding.
Learn More
A website or app with a clean and captivating design can make a huge difference in how people perceive your business as a whole. The easier you make it for your visitors to get to what they want on your website or app, the more visitors you will ultimately get. You'll also retain more of your repeat clients as they have little reason to go somewhere else.
When we take on a project, we strategize to produce effective designs that encourage user actions and ultimately produce conversions. We focus on putting the most important information at the forefront to make your message clear and concise. Our team uses the latest and most advanced design software such as Adobe Photoshop and Adobe Illustrator to create eye-catching graphics and illustrations. This will greatly enhance the professionalism of your business.
Showcasing your work with appropriate design and visual graphics leads to an enhanced user experience. Planning and designing our products is an important step in our development work. If we have the right foundation, we can go much further. We will make sure you're on the same page as we are before we advance your work. This way we'll work together towards a mutual goal that's going to make your business more successful.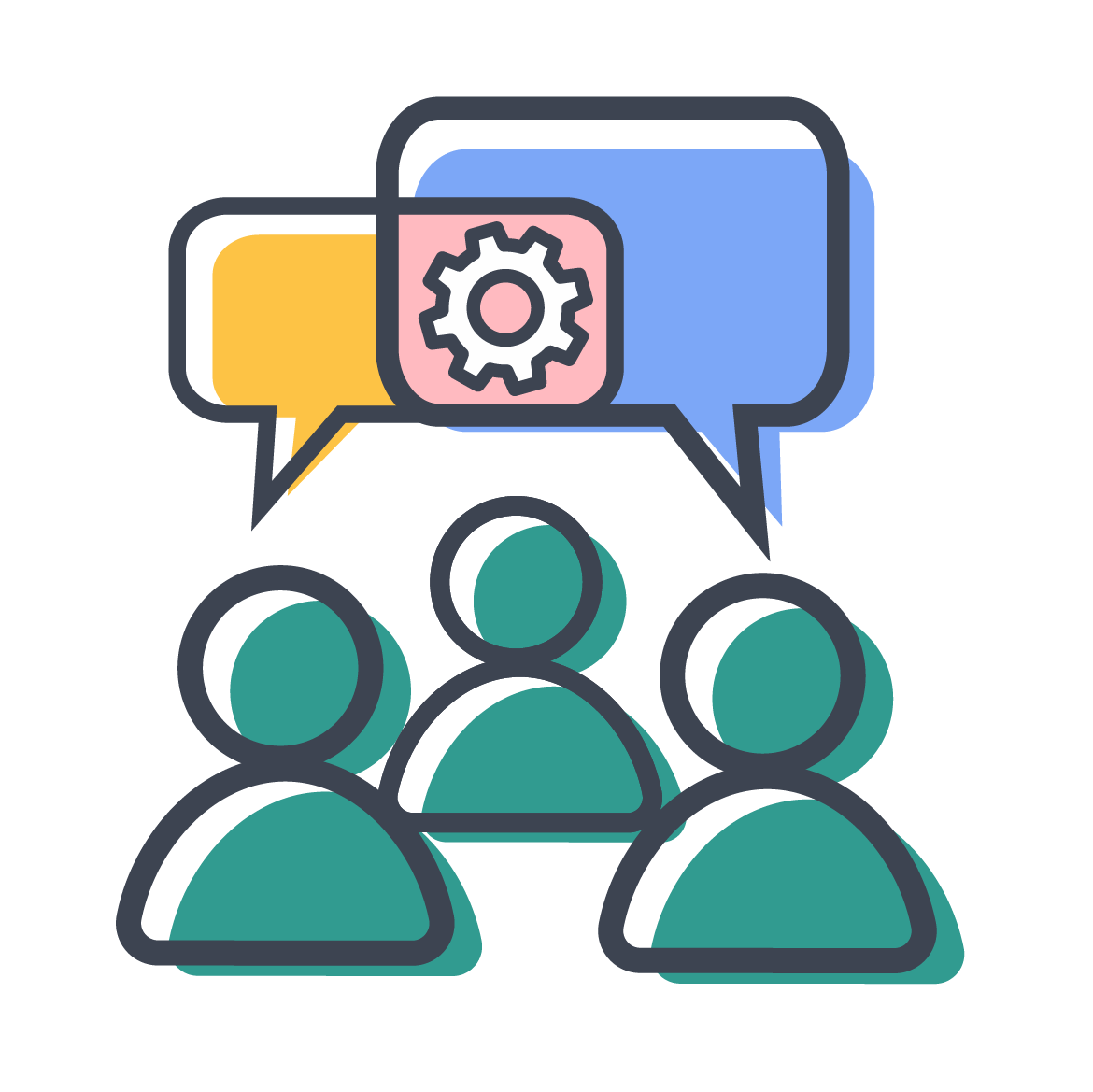 Maintenance and Support
As technology changes, your software also needs to stay up-to-date for it to be secure and perform at its best.
Learn More
Publishing an app or website is by no means crossing the finish line. Software requires frequent maintenance and updates throughout its lifecycle. Not only that, but over time you may want to make changes or add new features to the products we create for you.
We use the latest technology to assemble your project. However, the software world is constantly evolving. Sometimes an update breaks features built on previous versions. Plugins and extensions are regularly updated.
Not every product requires regular support. Depending on your needs, we can offer a support service that puts your mind at ease. We also believe maintenance and support shouldn't cost an arm and a leg. That's why we always offer flexible plans that address your business' needs while being mindful of your budget.